The Taoiseach Bertie Ahearn stated:
"The Defence Forces are the only legitimate army of the Irish people. The true successors of the Volunteers.
The spirit of 1916 is our States inheritance . We must protect it from those that will abuse it and the revisionists that would seek to denigrate it."
Above, a piper wearing the new pipers kit.
Below, piper on UN Peacekeeping duty. UN Peacekeepers from all nations wear the blue beret and ascot.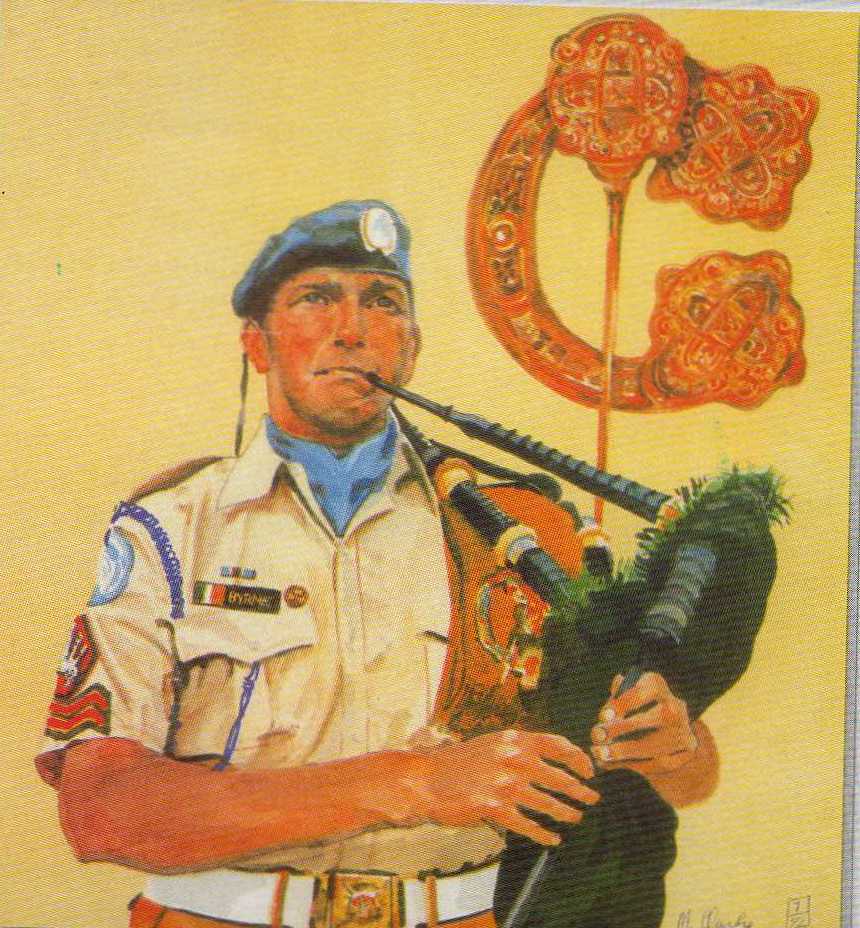 This site is my tribute to the pipers of the Defence Forces. Neither this site or myself have any connection to the Irish Government or the Defence Forces. It's just my tribute.
Above is the Defence Force Cap Badge.
A Blessing for Irish Soldiers.
...God bless and keep who fought and lived. God bless and keep who died. For where and when the Irish fight Our God is by our side.