The top four pictures are from a trip to the US.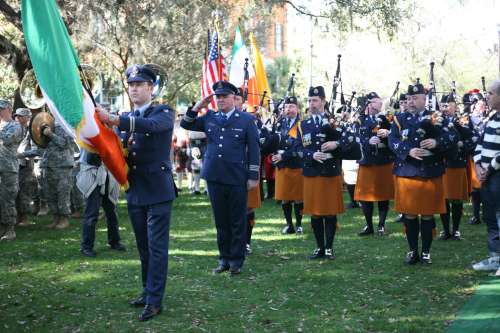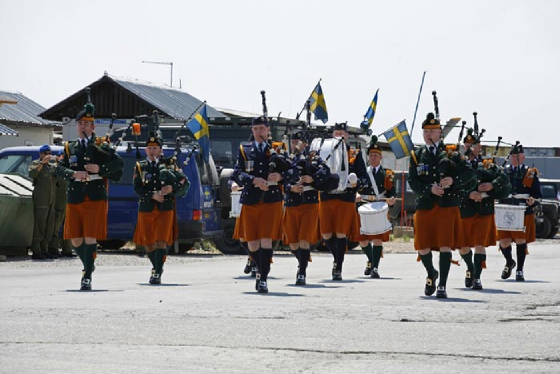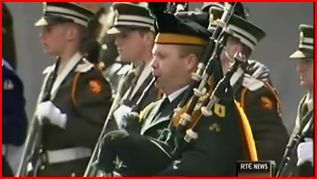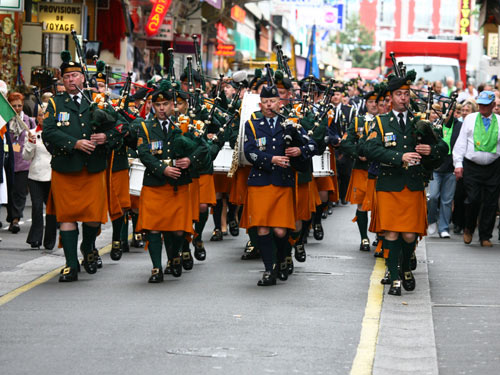 On Parade in the streets of Lourdes, 2008.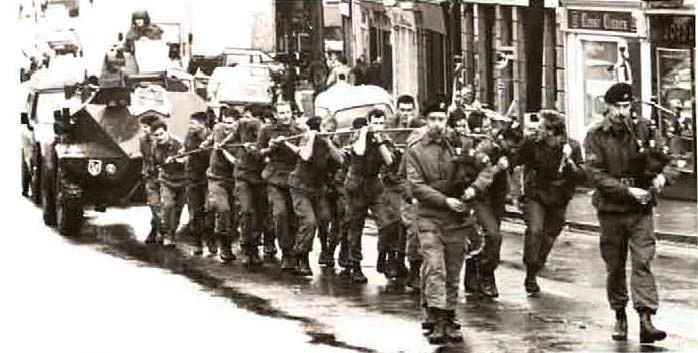 Above, from an old issue of An Cosantoir, a two pipers lead the way in a charity pull to benefit the St. Vincent de Paul Society.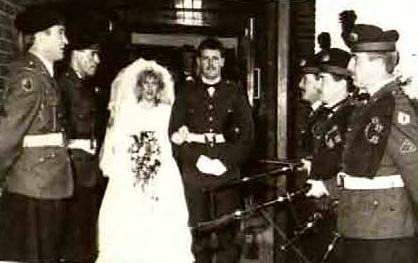 Another old issue featuring wedding pipers at St Agatha Parish church.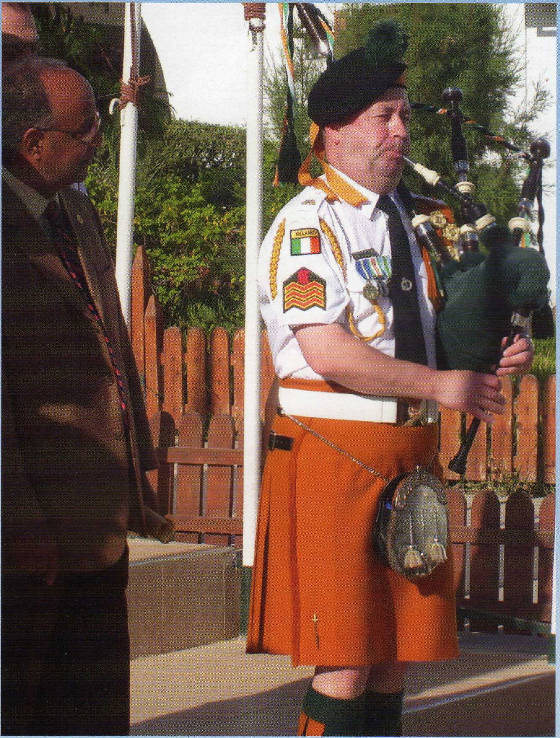 This photo from the pages of An Cosantoir, is very odd. The piper is wearing what looks like #1 dress without the jacket but he is wearing a sporran. This version of the kit looks great anyway.