Step Together is the title of an excellent book by Donal MacCarron. It is the history of the Defence Forces during the "Emergency" period of WWII 1939-46. In order for neutral Ireland to protect itself from invasion from both Germany and England, the Forces were expanded.
Below is an excerpt from the book about the Pipe Bands: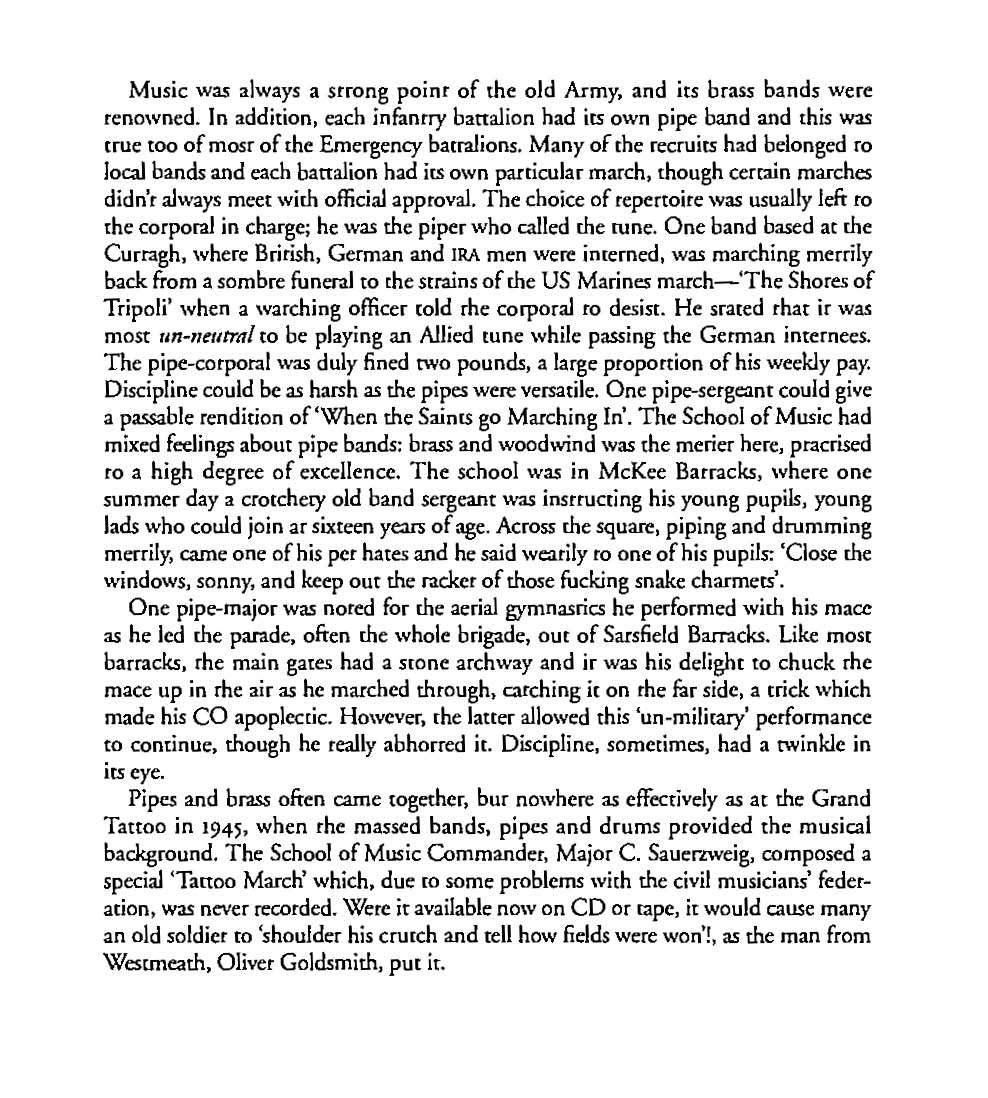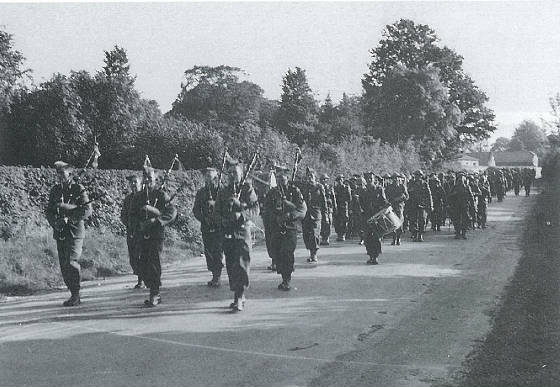 The above picture is from that period.