Old Photos.
Thomas Ashe with pipes given to him by Paddy White.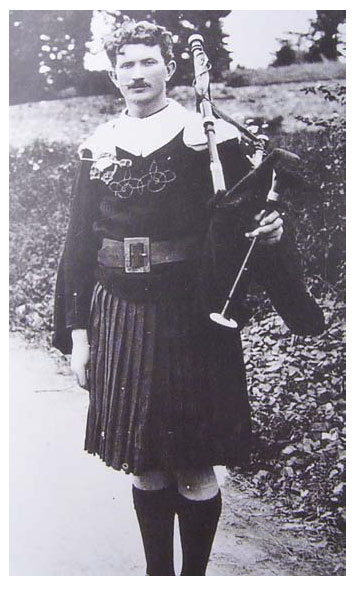 Above, another pic of Thomas Ashe.
Wearing a saffron kilt and seated on the right is piper and patriot Con Colbert a teacher at St.Enda's. He was executed for his role in the Easter Rising.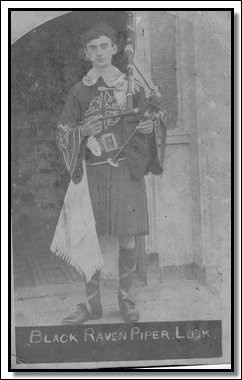 Above, Dick McArdle 1910. He is wearing the old style Irish pipers kilt that has no over apron and is pleated all the way around. In many old photos you will see these kilts.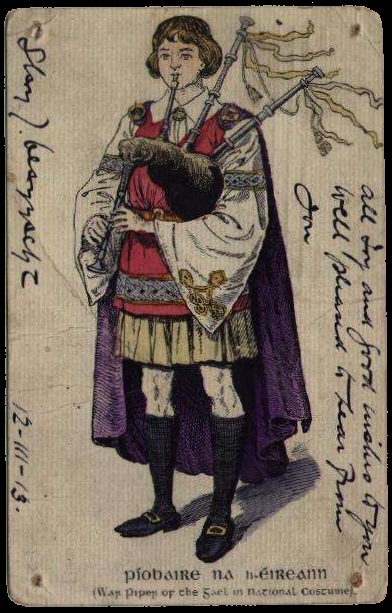 This card dated 1913 shows a piper wearing what the Gaelic League felt should be the national dress of the Irish piper. Note the saffron kilt is pleated all the way around, shoe buckles and a cloak/brat like garment. This illustration is based on the uniform worn by the Black Raven pipe band. The brat like garment with brooch attached at the shoulder,shoe buckles and saffron kilt live on the a modern form as in the pipers uniform of the Irish Defence Forces.
The Gorey Pipe Band 1912
Fianna Pipe Band 1922 with soldiers of the Free State army.
Cork Volunteer Band leading Terence MacSwiney's funeral cortege - October 31, 1921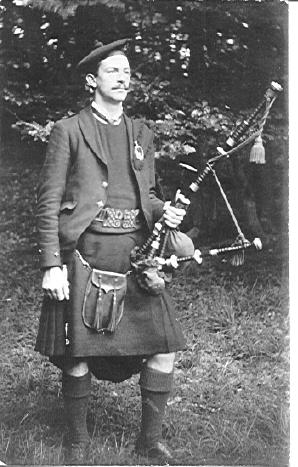 Louis Noble with a two droned Warpipe. He was the personal piper to Michael Collins.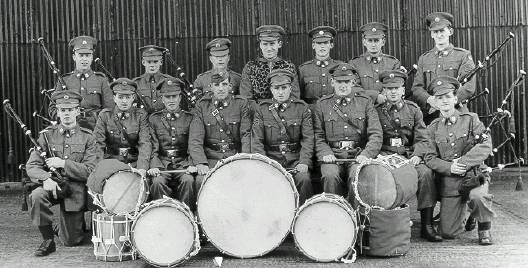 Irish Defence Force Pipe Band just before leaving for UN Peace Keeping duty in the Congo, mid 1960's.
Doing UN duty on Cypress 1960's.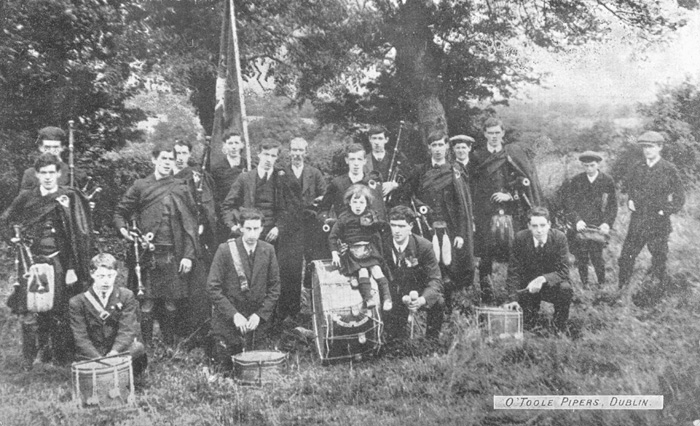 The St.Laurence O'Toole Pipe Band founded in Dublin in 1910. Today they are one of the top (if not the best) grade 1 competition bands in the world.
A set of two droned warpipes made by Henery Starck of London for a member of the Irish Defence Forces in the early 1920's. The photo is used here with the permission of Ringo Bowen.