Irish Pipers Today, army and civilian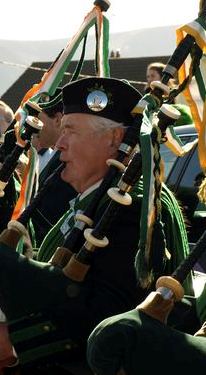 A two droned warpiper in the Co Mayo.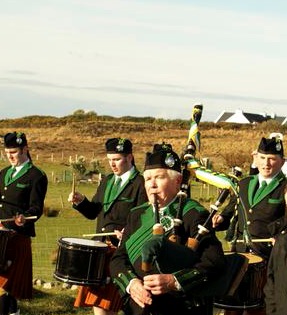 St.Patrick's Day in Mayo.
Members of the Irish Air Corp pipe band.
Irish soldiers on UN peace keeping duty on St.Patrick's Day.
Soldier Kevin Duncan played the lament "Wrap the Green Flag" at the Dublin ceremony to commerate the 90th anniversary of the Easter Rising of 1916.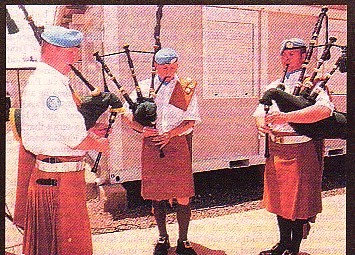 Tuning up before a performance while on UN duty in Eritrea.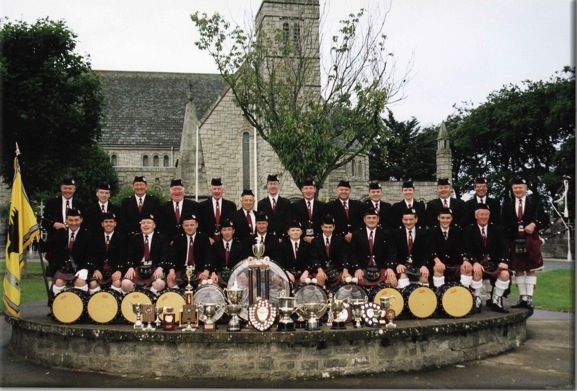 The Black Raven pipe band today.

St.Laurence O'Toole pipe band today.
The De La Salle Scout Pipe Band, Waterford Ireland.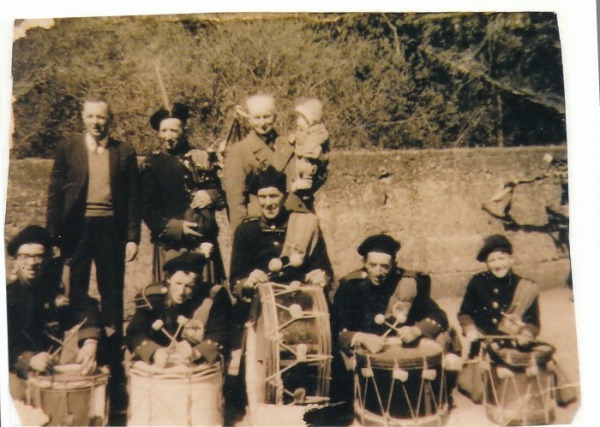 The Killeshin Pipe Band Co Laois, 1964.
Killeshin 2008.