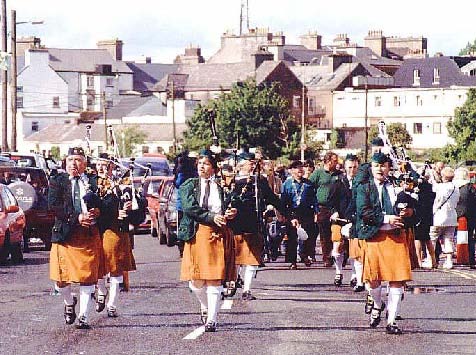 Above is the old Galway City Pipe Band. They were known as..The Liam Mellows Pipe Band.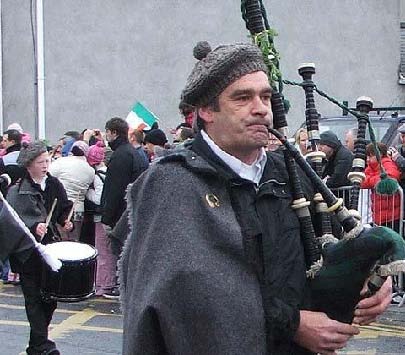 The above photo is of the new Galway City Pipe Band. They got together and practiced for a couple of months and did their first public appearence on St.Patricks Day 2008. The band was so new that they did not yet have kilts. Its great to see this band wearing this type of cap. It reminds me of the film "The Quiet Man". I think these caps are called a bobaleen or something like that. I like them.
Above, Youghal Pipe Band Co Cork 1960's.
Youghal band today.
Lusk 1918, Black Raven Pipe Band.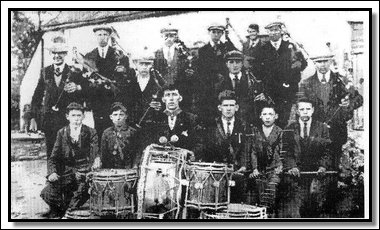 Unknown Irish band 1912.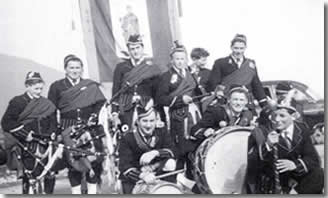 Above, Doonkinella Memorial Pipe Band Co Mayo, 1950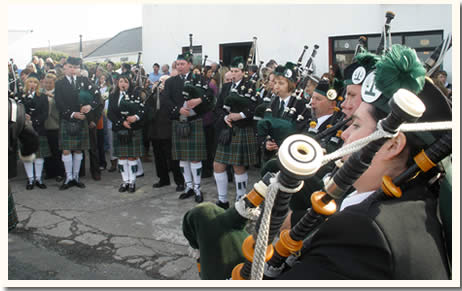 Doonkinella, St.Patricks Day 2009.
Above, St.Mary's Pipe Band,Derrytrasna 1951. Note the use of Gaelic League inspired early 1900's style uniforms. Thomas Ashe would be very proud of this band. They now wear modern band kit.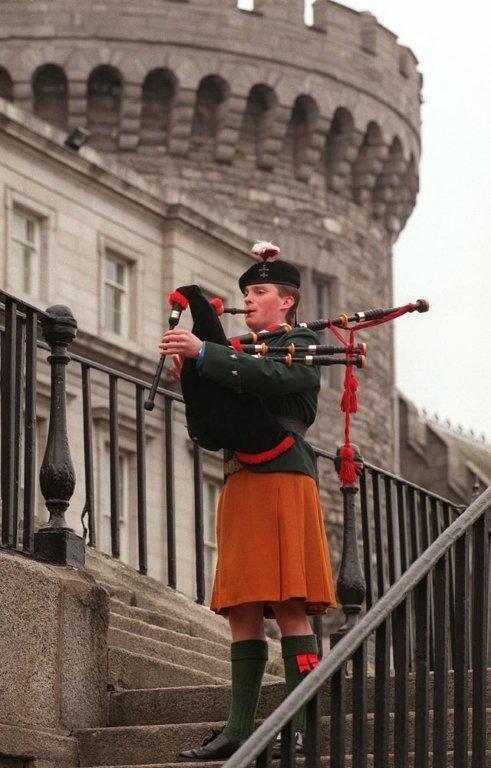 A piper from one of the Scout pipe bands at Dublin Castle.