Welcome to This website devoted to Irish Pipers and Pipe Bands.
Both the two droned Irish Warpipe and the Three droned Highland pipe will be featured.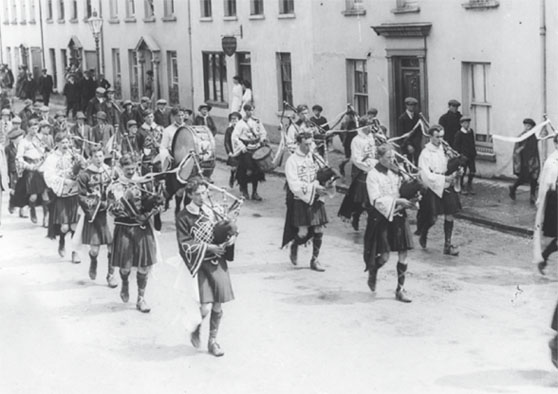 Above is the Black Raven Pipe Band 1913. Founded in 1910 by the patriot Thomas Ashe, the band is still going strong today. The pipes belonging to Ashe are still played by a band member today.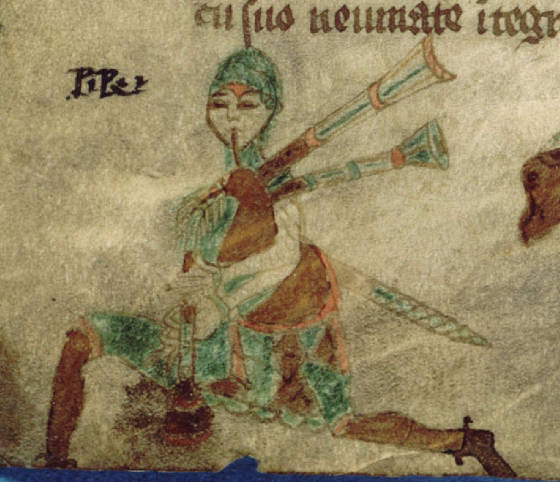 Above, an Elizabethan illustration of an Irish piper.