Above, an old LP cover for the Co Tryone Pipers of New York.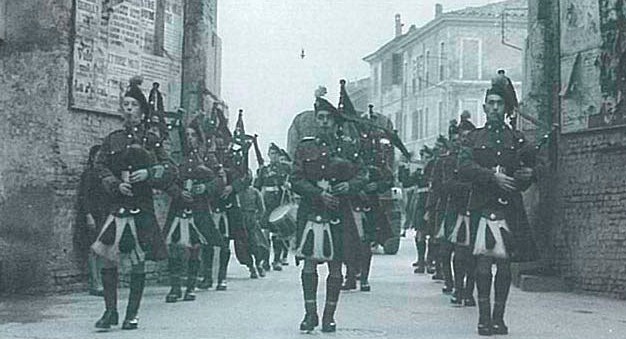 Above are the WWII pipers of the Irish regiment of Canada leading the battalion into Ravenna, Italy in 1944. Note the odd horsehair sporrans.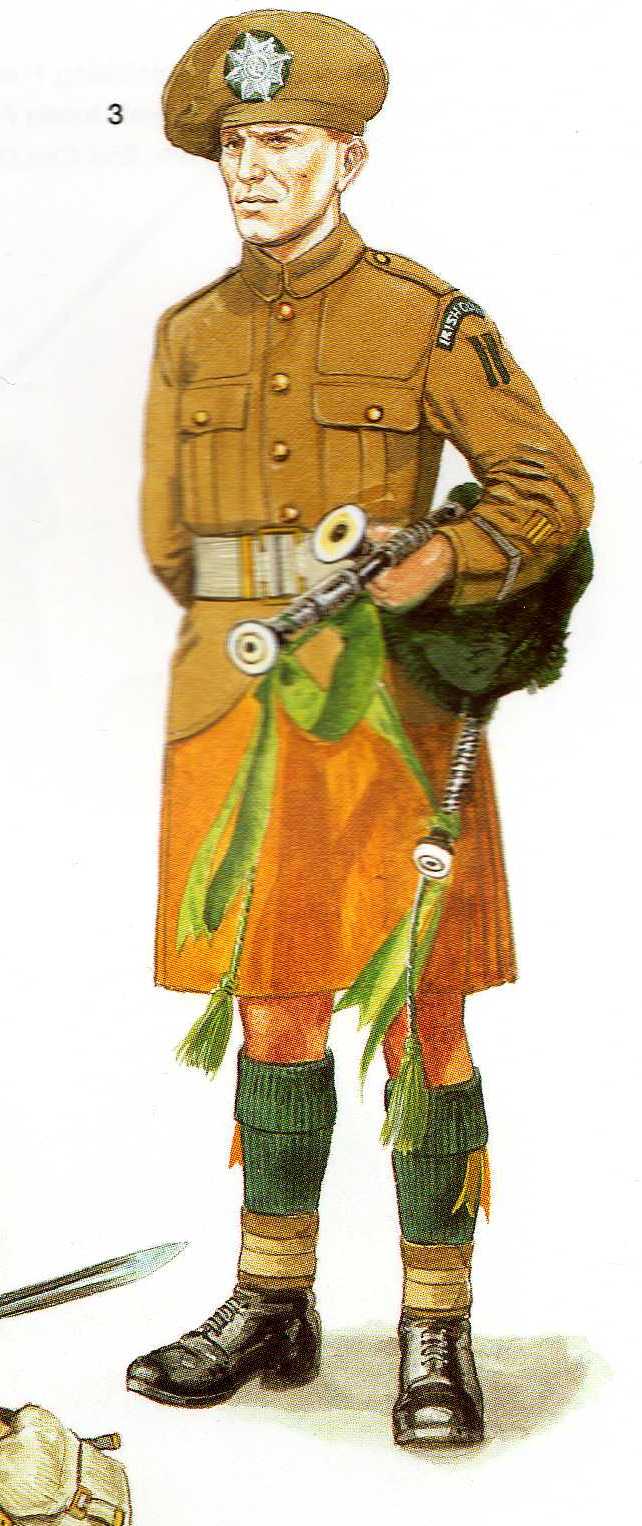 Painting of WWI piper of the Irish Guards. The caubeen has been much reduced in size and redesigned (thank God)since those days.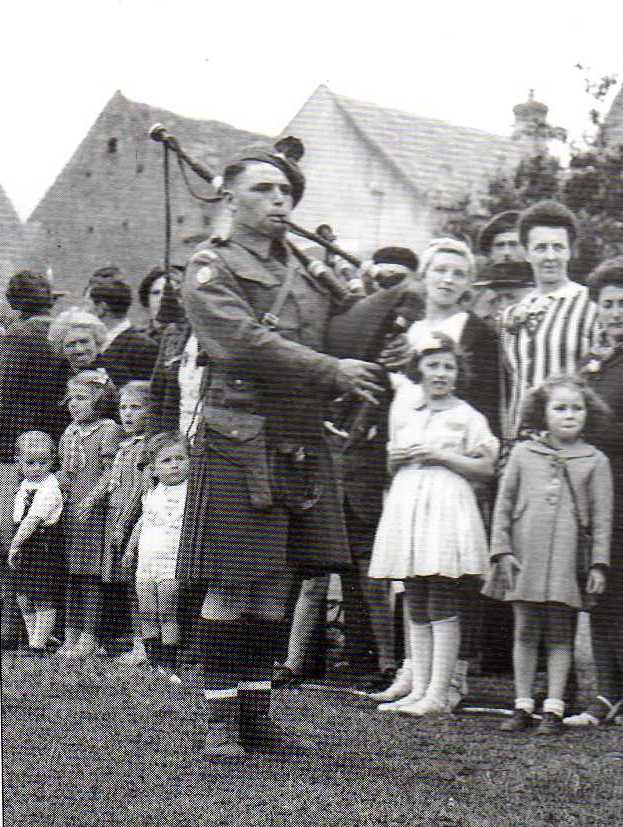 Above a WWII piper of the Liverpool Irish. Below a cap badge of the Liverpool Irish.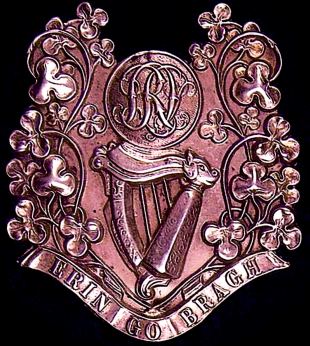 Irish Brigade piper WWII
Above and below, an excellent set of pipes owned by California Warpiper John Ficken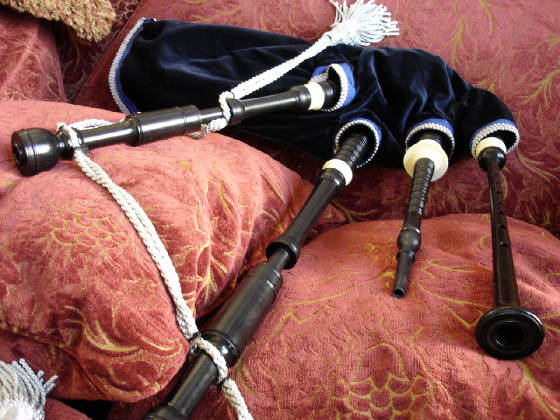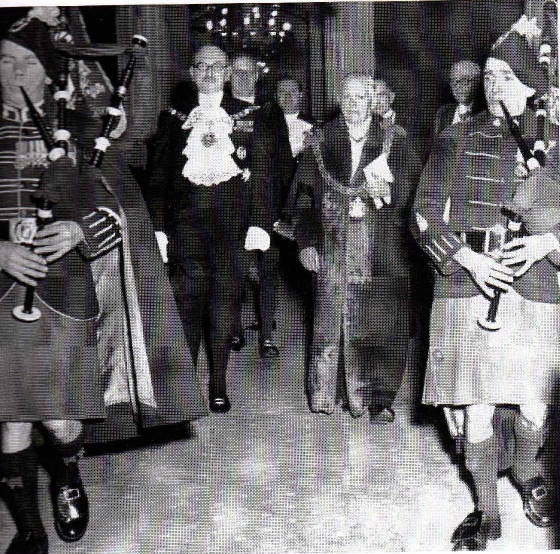 Above, the London Irish early 1950's.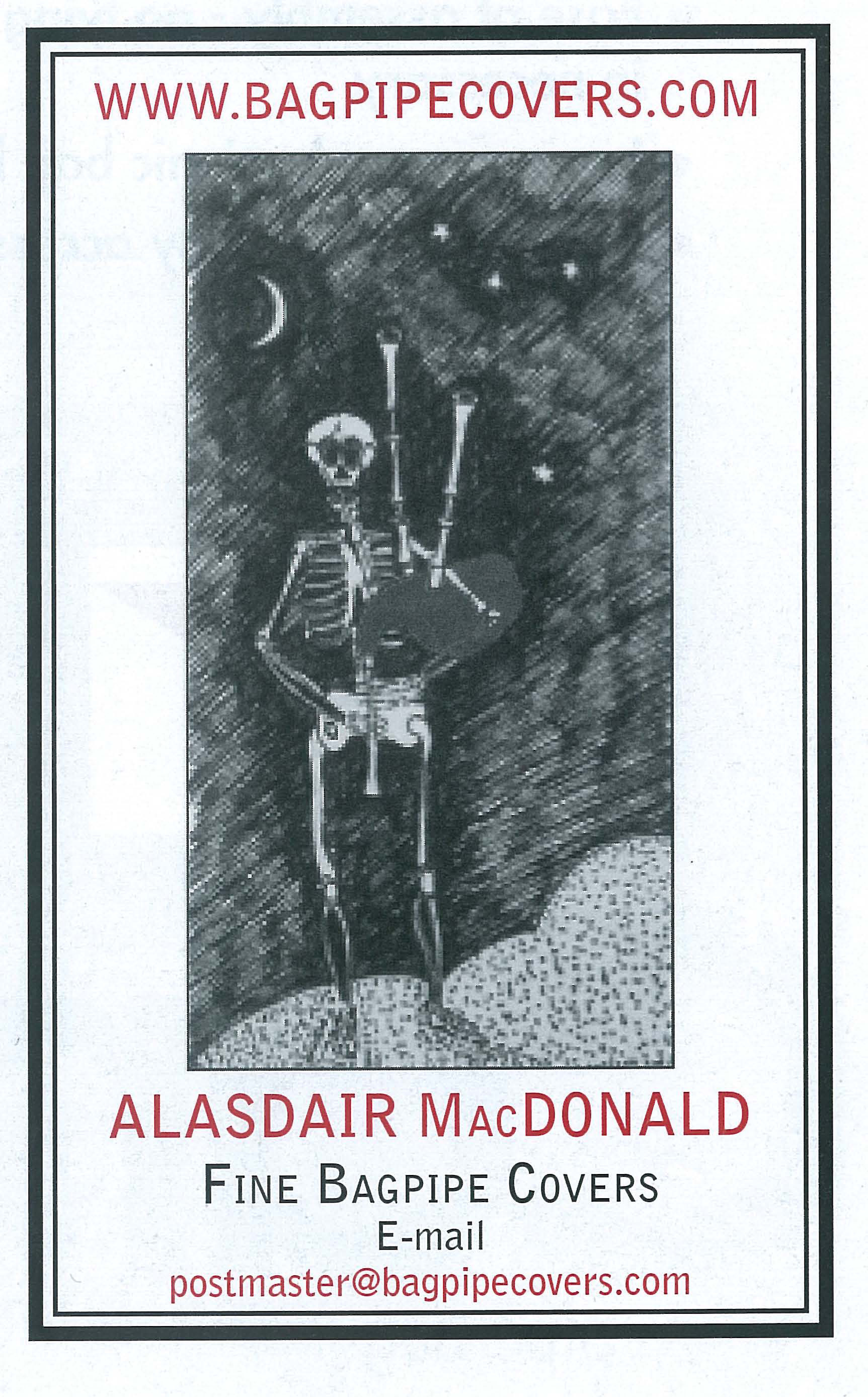 The artist for the above advert may not have intended for it to be an Irish Warpipe, but its the same thing. I bet they can make bag covers for two droned sets.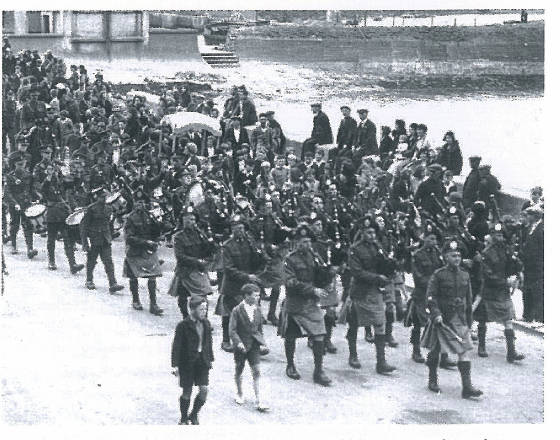 Above, a route march in Ireland.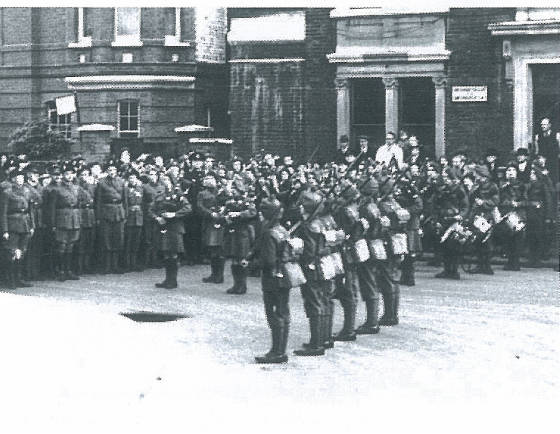 Above and below, On the day WWII was declared the Pipes and Drums of the London Irish show the world they are ready to go.