The Royal Irish Fusiliers became the best known and most Irish regiment to play the two droned pipe. A major percent of the Fusiliers were from what was called "Southern Ireland" or the "Free State". What sort of man was an Irish Fusilier? In his book "Wild Geese are Flighting", the story of the Irish Fusiliers in Tunisia in WWII ,Lt Col John Horsfall wrote,
"The officers of the Fusiliers were mostly Irish, though this was liable to be disputed unless pre-Tudor Irish ancestry could be definitely proven. There was certainly no dispute in the case of our C.O., The O'Donovan, descended from Irelands High Kings. I of course was obviously a Sassenach (Englishman) and was there by accident, so I was accepted as a curiosity".
The Tour of America of the Irish Fusiliers in the mid 1960's inspired folk singer and composer Malvina Reynolds to write a song about an incident reported in the newspaper that took place on the tour.
As Malvina reports in the Notes and Comments to her songbook The Muse of Parker Street, "The Royal Innskilling Fusiliers, the Royal Ulster Rifles and the Royal Irish Fusiliers, who performed at the Cow Palace the other day, 'adopted' the Negro bus driver who wheeled them around the country. At a restaurant in Oklahoma, after everybody had ordered, the owner announced he would NOT serve the driver. At which the Irishmen, 108 strong, arose as one, faced about with a great stomping of heels and marched out in perfect order--leaving 108 dinners on the table..."
Below are some photos from the tour program that was sold at each concert on the tour.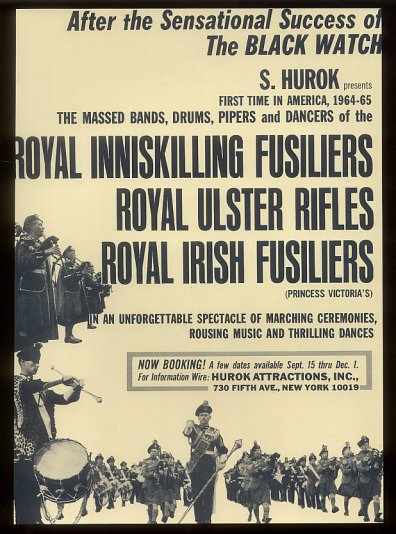 A poster advert for the tour.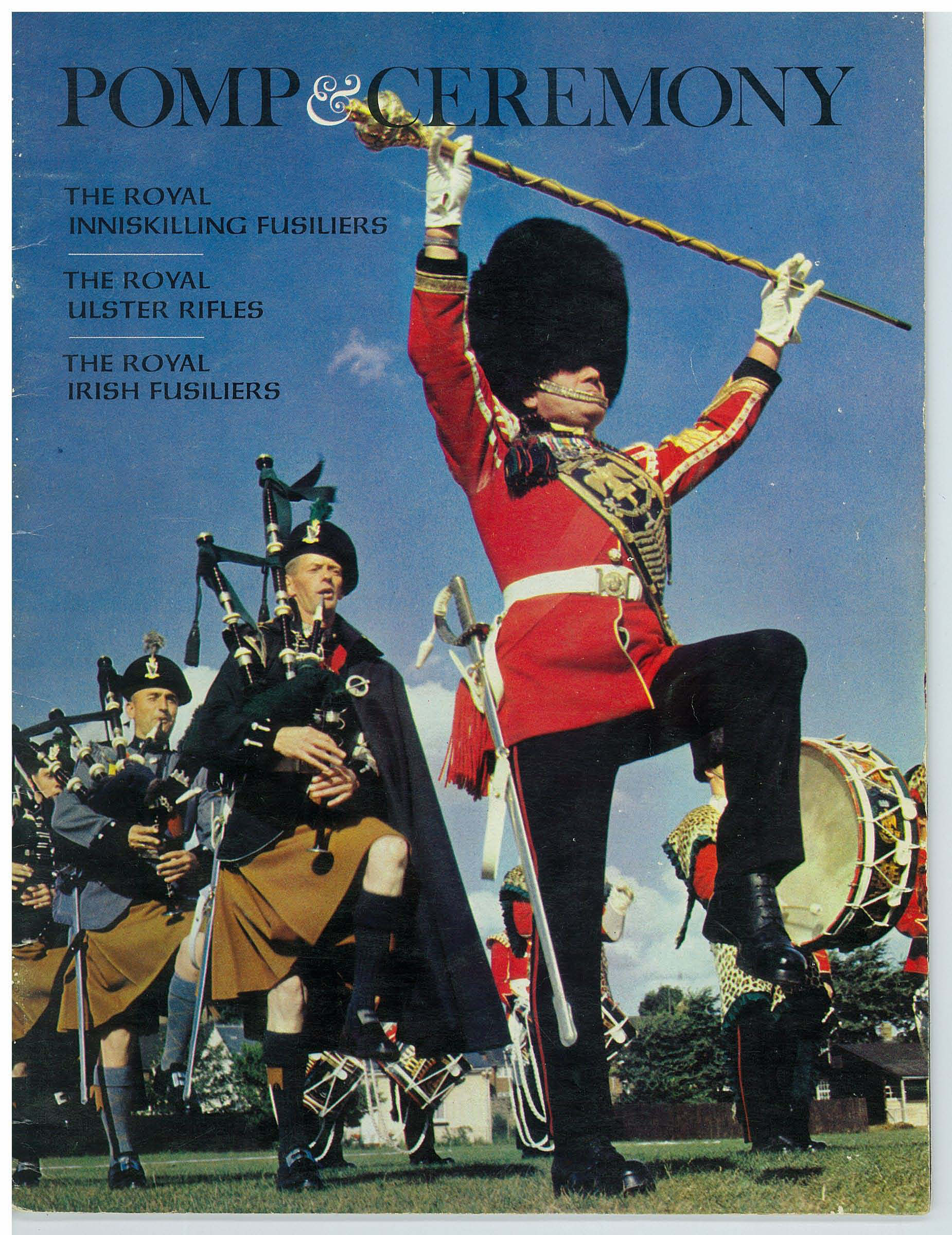 Above, the cover of the tour program. Note that the photo is reversed making it look like the pipers are left handed.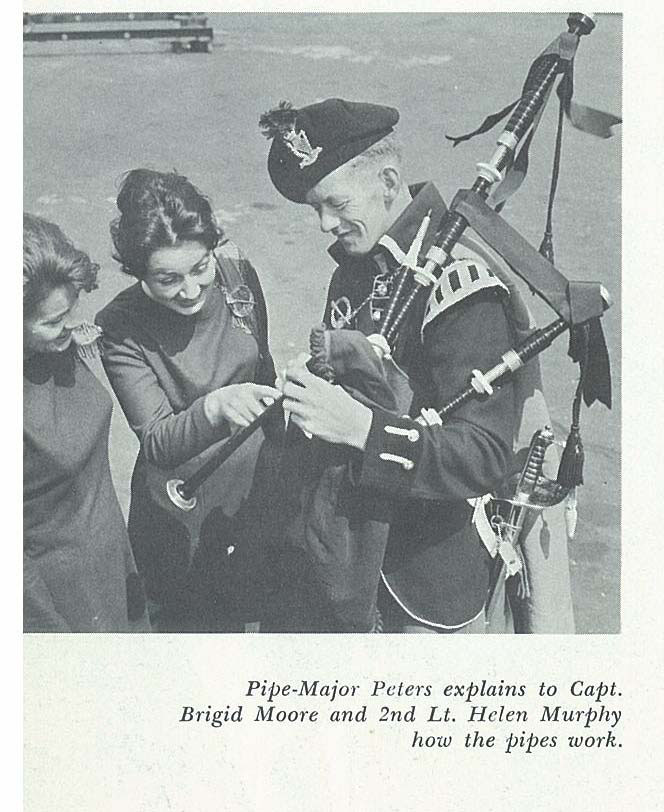 Fusilier Pipe Major Alex Peters with his warpipes.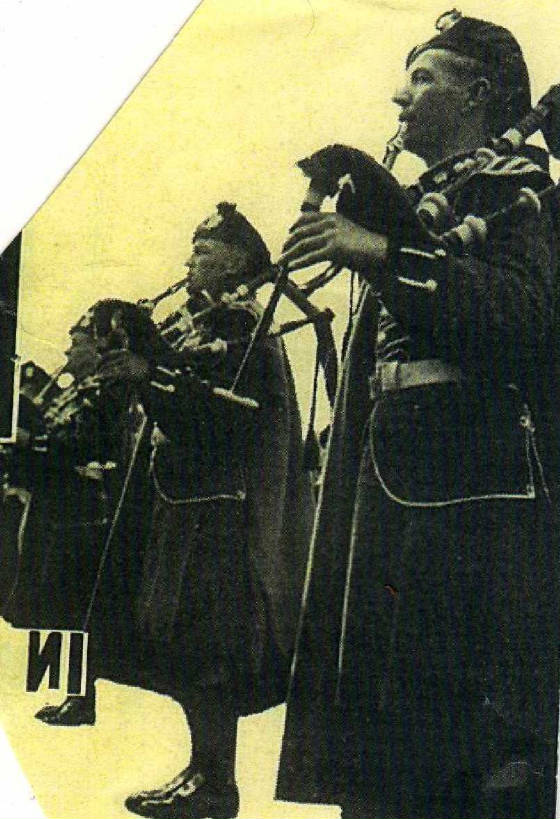 Above Royal Irish Fusilier Pipe Major Alex Peters wearing the cap badge of the North Irish Brigade.
Below, the program insert.