Above, Irish Defence Force pipers 1940's.
De La Salle Scout Pipe Band, Co Waterford 1962. A mix of two and three droned sets above and below.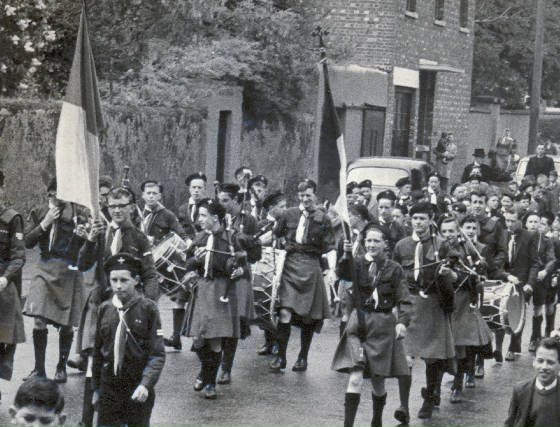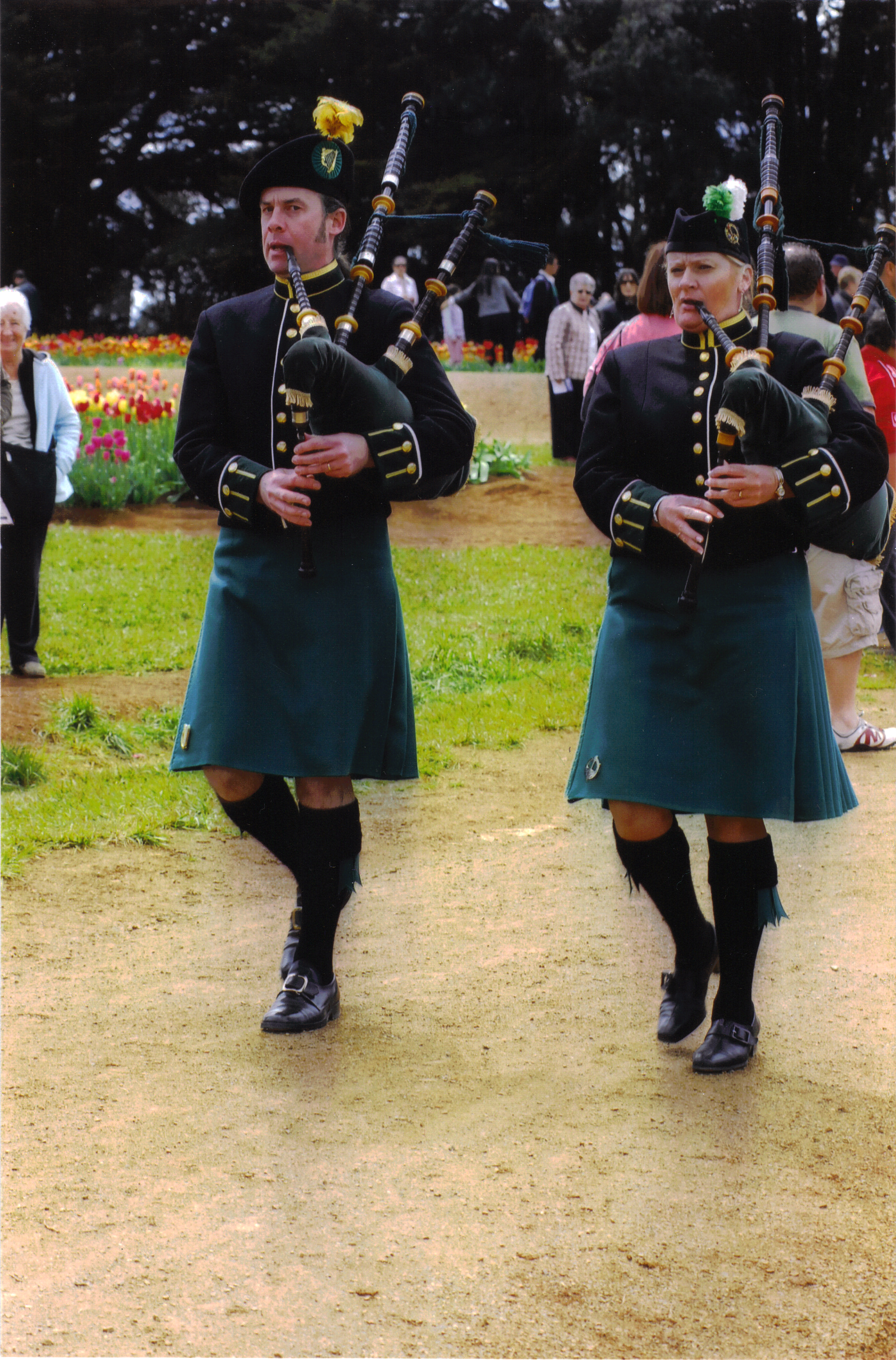 This photo and the five below are of Rod and Tracey in Australia.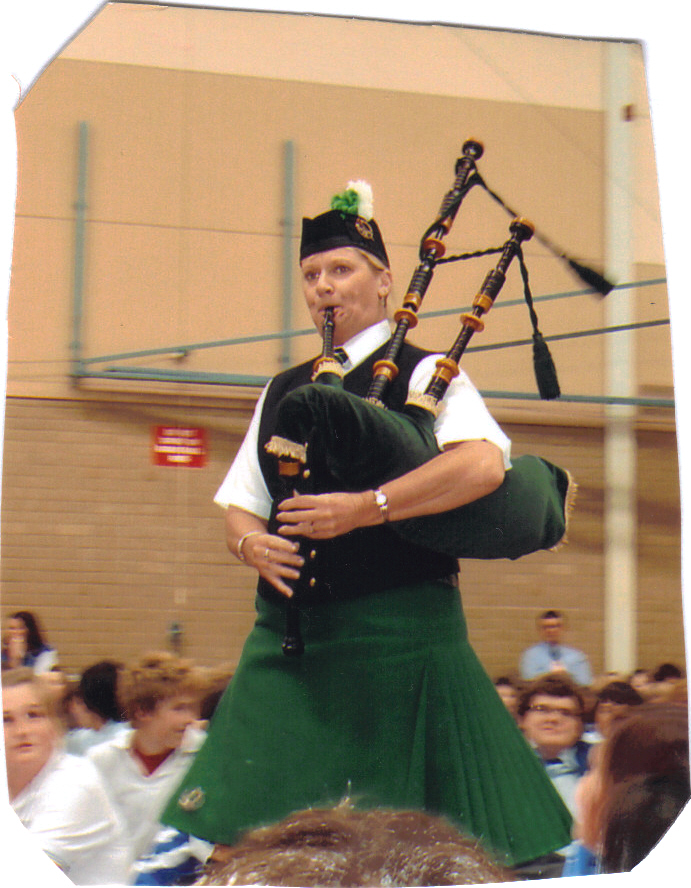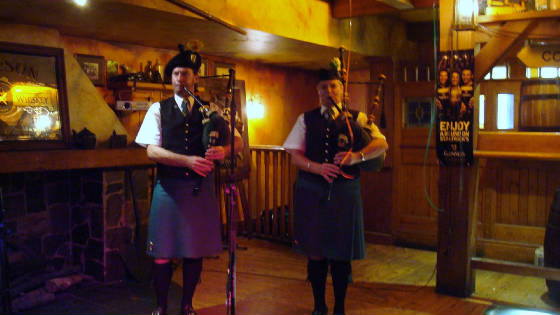 Note the excellent Irish pattern of the drones in the new two droned pipes that Rod and Tracey had made last year.