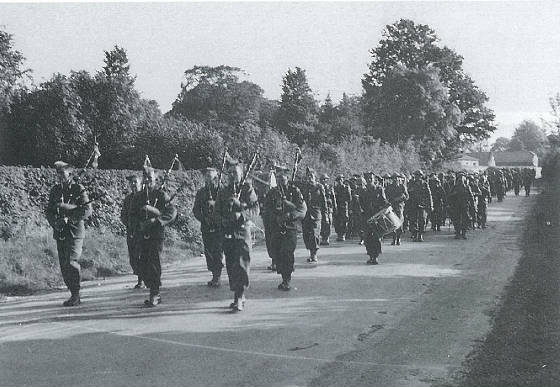 Irish Defence Force Pipers on a route march, 1939. A mix of two droned warpipes and three droned highland pipes.
Below are two pages from the 1950's in the Faugh a Ballagh, the Journal of the Royal Irish Fusiliers.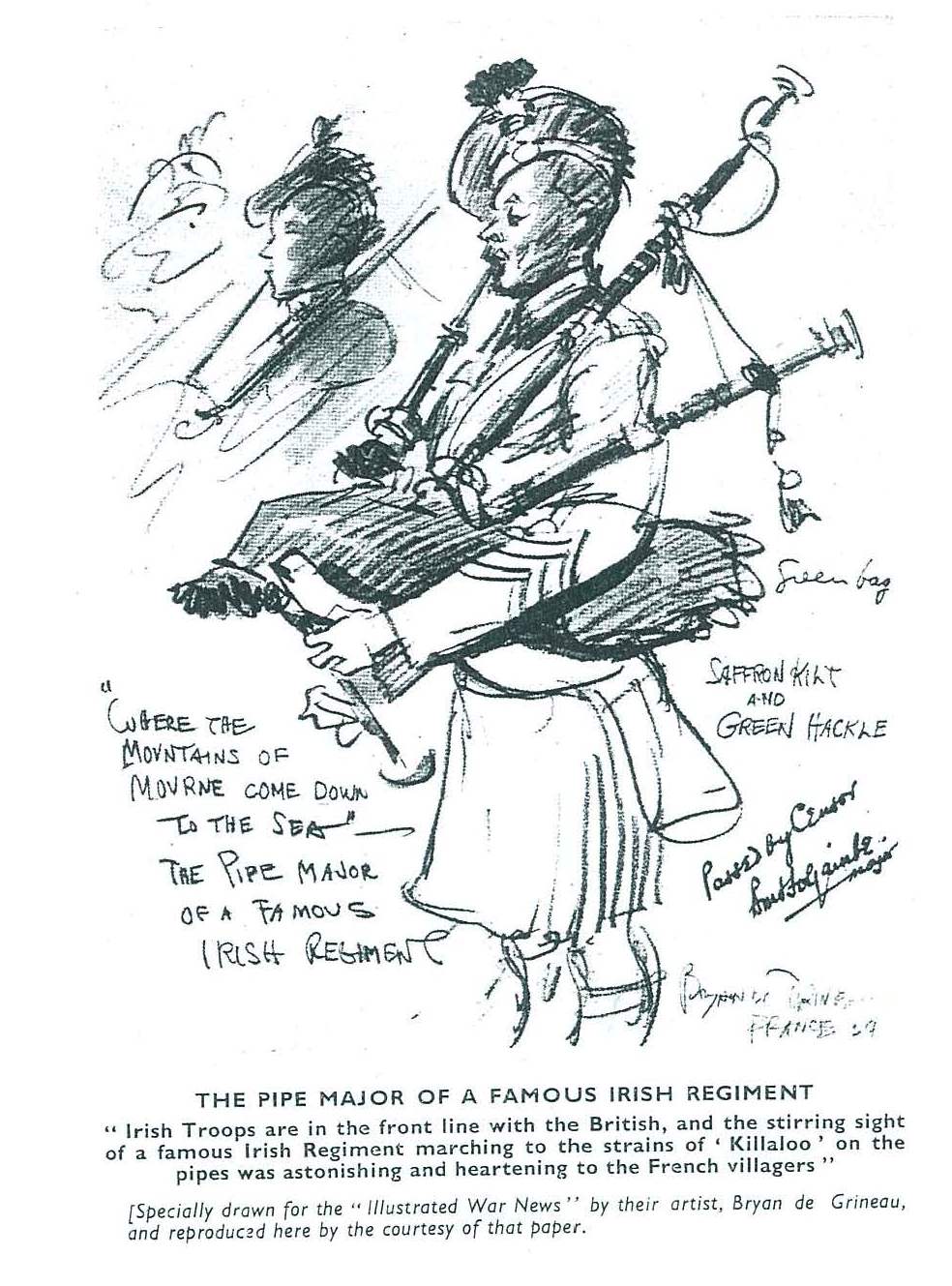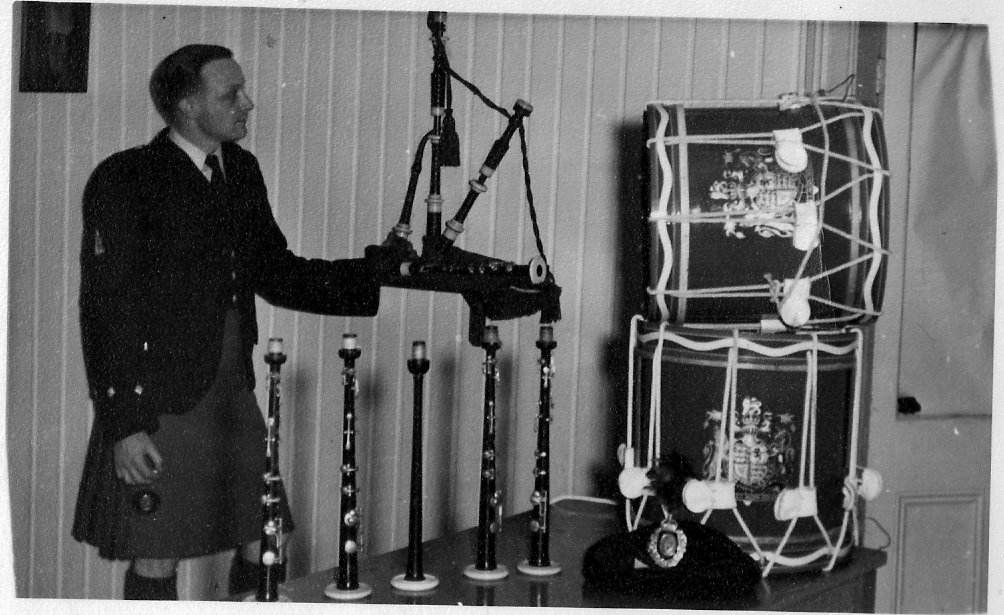 Above is a photo of Billy Roleston of Northern Ireland. He was a chanter maker. He is shown here with a warpipe set with a keyed Boru chanter. Note that he is wearing a saffron kilt and on the table is a caubeen with a hackle and pipers cap badge.
On the table a regular chanter is seen in the middle of the keyed chanters.
Thanks to Charlie Rutan for permission to use the photo from his family collection.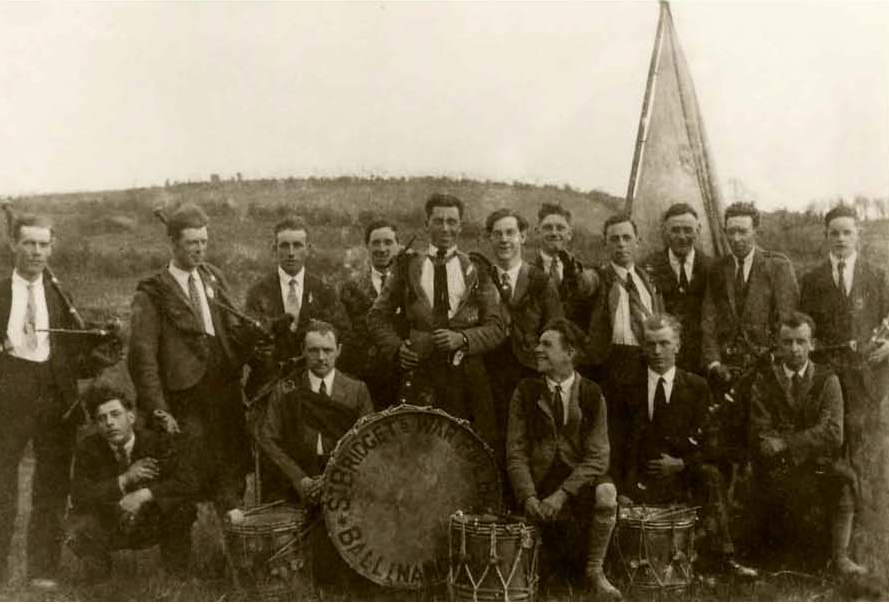 St. Bridget's Warpipe Band, Ballinamore Co Leitrim 1934.
Royal Irish Fusiliers, winter 1936. The piper on the right is seen with a three droned pipe. Quite odd for the Irish Fusiliers.
Piper Edwards poses with drummer for a 1960's LP cover.
1950's photo at the Palace used for an album cover.
Below, a few WWII era pictures