St.Louis Warpipers Jay Ryan on the left and Dave Holmes on the right.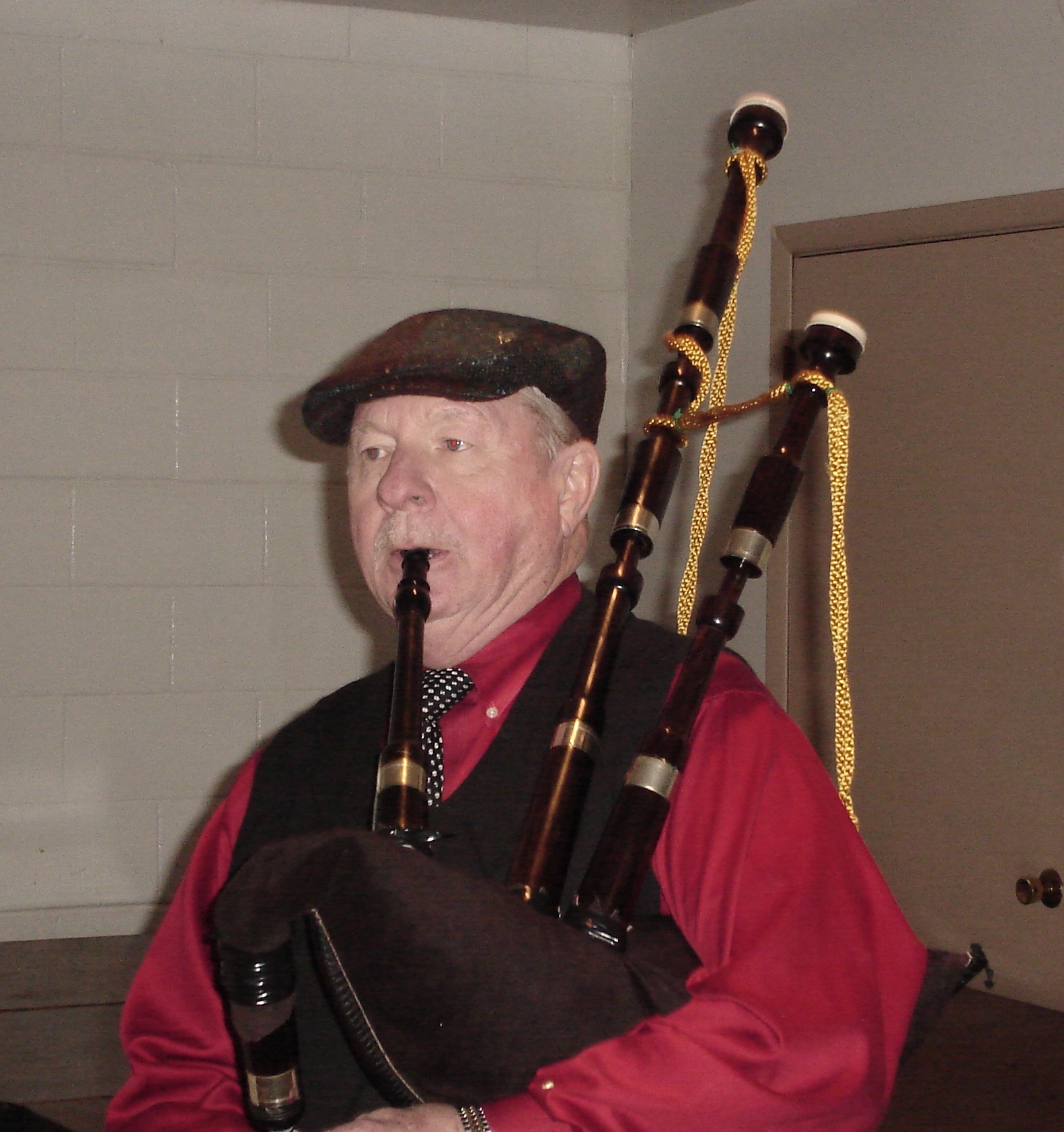 Above, fellow St.Louis warpiper and a member of the Ancient Order of Hibernians, Dave Holmes.
Irish Guards, a mix of two and three drone sets, late 1960's.
Irish Guards 1961.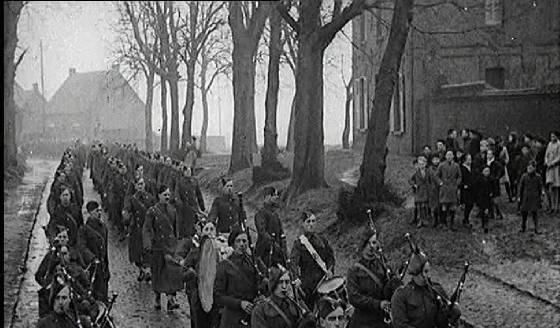 Above and below,the Royal Irish Fusiliers in France WWII.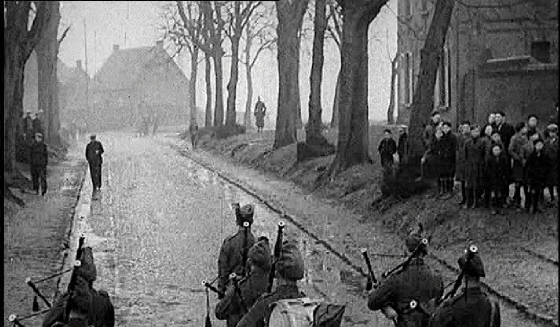 St.Colmcille Pipe Band, co Offaly. The date of this picture is not known but the band was founded in 1911.
Above, an Irish Fusilier WWII.
WW II Irish Fusiliers.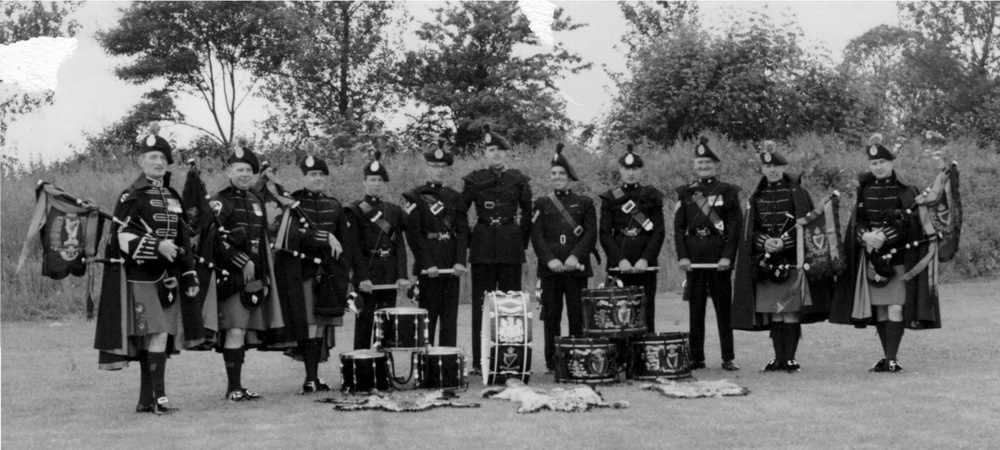 Above is the last photograph taken of the London Irish Rifles with two drone sets. Thanks to George Willis jnr for use of the photo.