Below are three pictures of the Rory Og O'Moore Warpipe Band of Glascow Scotland in 1914. They performed at Celtic Park in support of the Celtic Football Club. I want to thank Eileen Breen for contacting me and her cousin John McElroy for giving permission to use them on this site only. Any other use must have the permission of John as they are from his private family collection.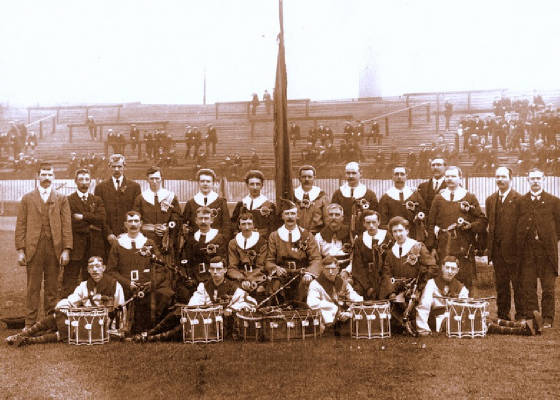 Above, an excellent set owned by Tim Sullivan of
Gloucester, Ma.They were made in Belfast by McCulloch. The original bag cover is also shown in the picture. My thanks to tim for use of the picture.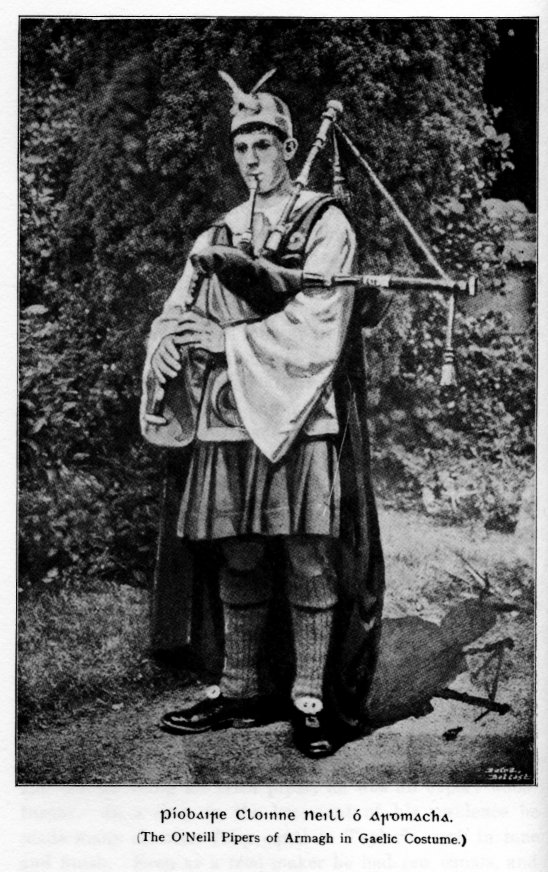 Notice how far apart the drones are. For some odd reason this was a popular thing in the early 1900's.