The photos on this website are used with permission. In some cases the owner of the photo has not responded to requests for permission. My thanks to retired Guardsman Kenny Owen for many of the photos.
Above is a 36X48 inch poster I made. It hangs above the computer at my desk.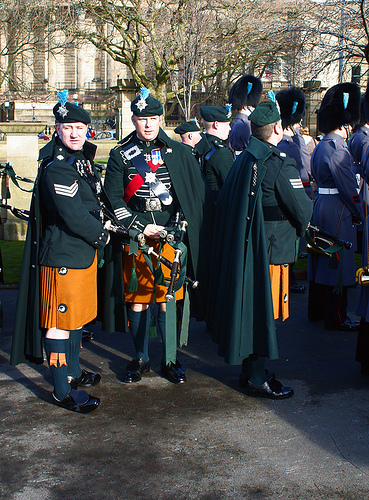 The picture above from the early 1960's shows a Guards piper with a two droned Irish warpipe.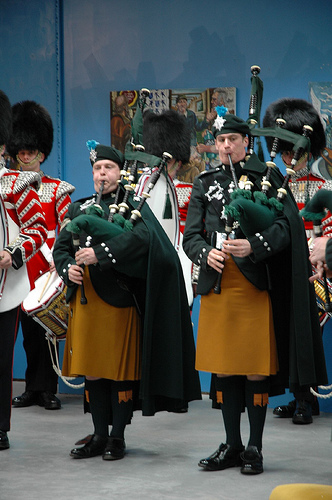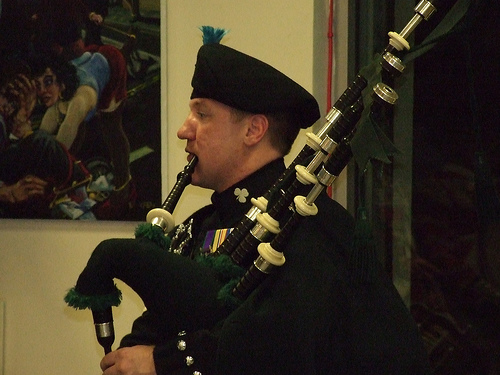 Pipe Major Rab Tumelty.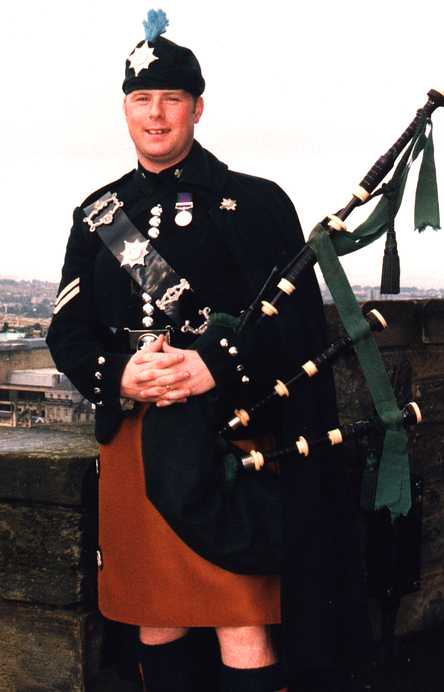 This young piper Dave Rodgers, would later become Pipe Major.
A choir of pipers at Mass, St. Francis De Sales Church, Liverpool.