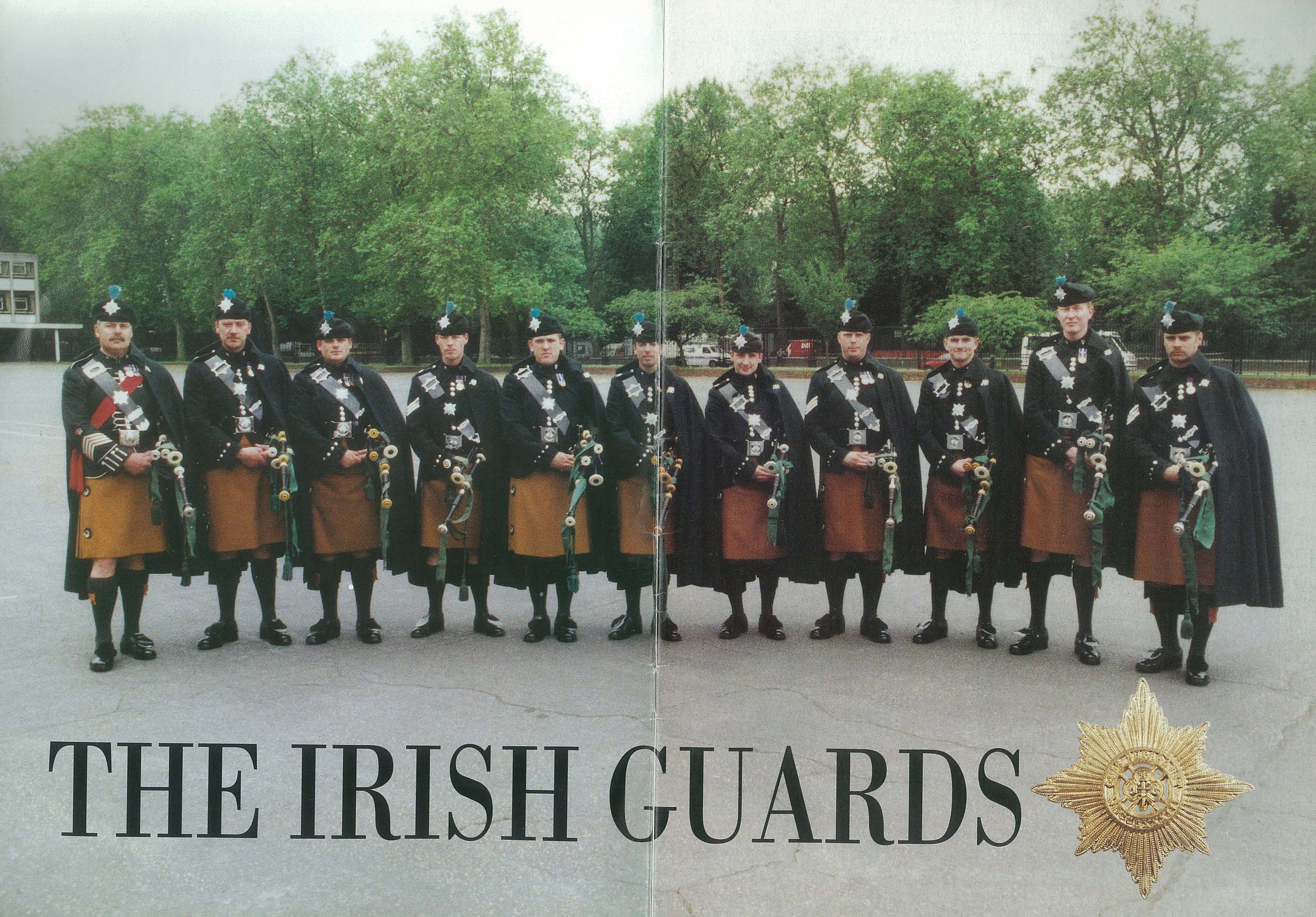 Pipe Major Martin in the doorway.
Guards piper Eddy Edwards posing for the album cover. He is seen here playing the Irish pattern in the turning of the drones. the combination of the mounts as well as the turning on the drones are unique to this pattern.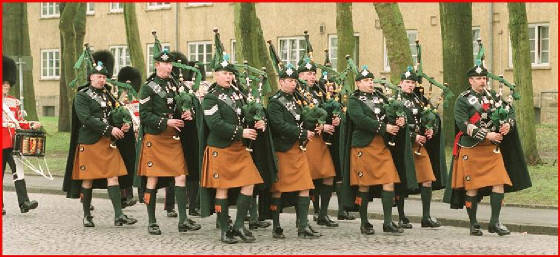 The Pipe Major, Dave Rodgers.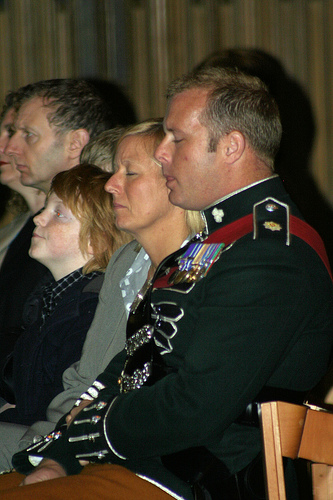 Mass in Liverpool.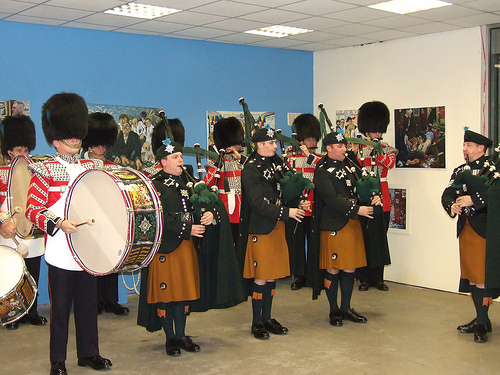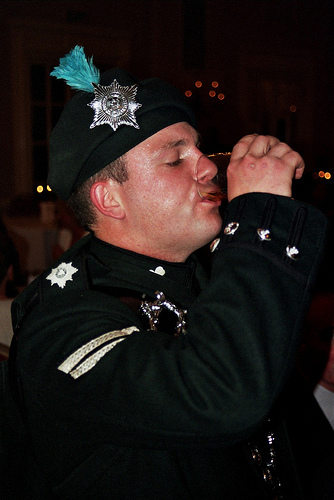 Playing the pipes can work up a terrible thirst. A few pints are always needed to maintain good health.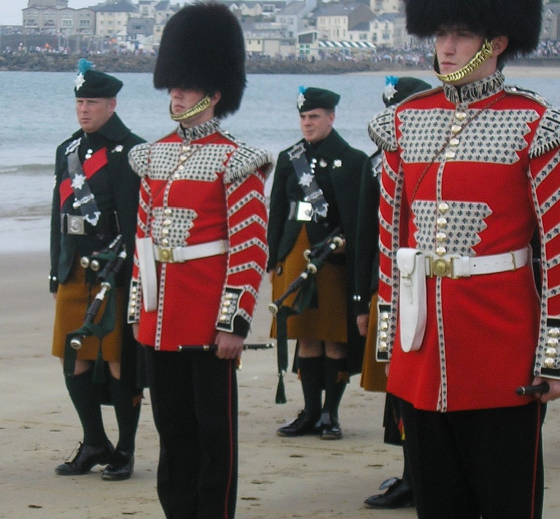 an older pic showing the piper with a two droned warpipe