The above photo used by permission of piper James McGowan.
As I said before, pipers get very thirsty. Same Again please!!!!! Since this photo was taken piper Glenn Loe has become Pipe Major.
With two droned warpipes 1961.
above, a mix of two and three droned sets. Late 1960's.
Piper Henry Keyes has lost his shirt.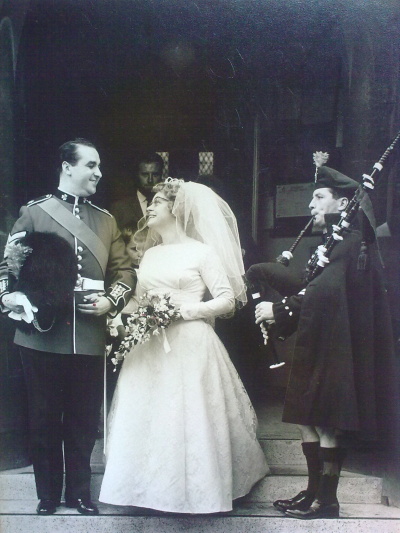 It looks like Henry found his kit in time to play for a fellow Micks wedding.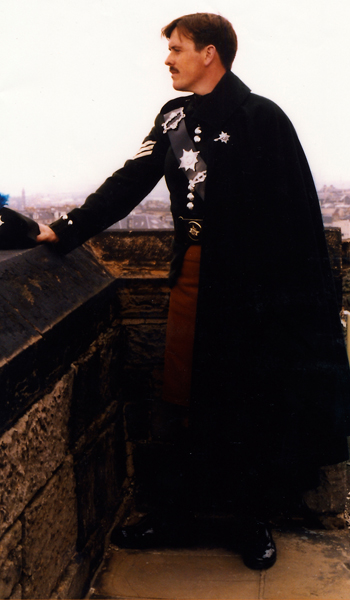 August 18th 1990, Piper James McGowan looks over the grounds as the lone piper at that years Edinburgh Military Tattoo.